Harry Potter Book Review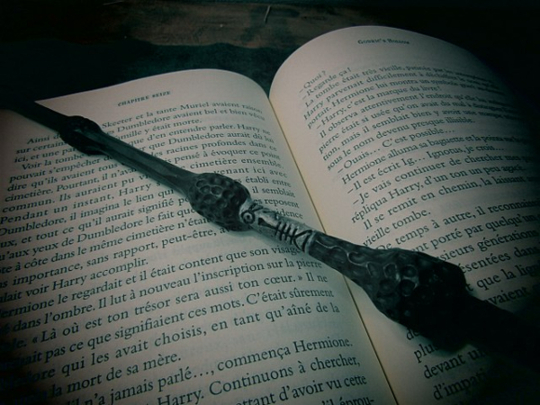 The Harry Potter series of books are written by J.K Rowling  which consists of 7 books :
Harry Potter and the Sorcerer's Stone

(1997) 

Harry Potter and the Chamber of Secrets

(1998) 

Harry Potter and the Prisoner of Azkaban

(1999) 

Harry Potter and the Goblet of Fire

(2000) 

Harry Potter and the Order of the Phoenix

(2003) 

Harry Potter and the Half-Blood Prince

(2005) 

Harry Potter and the Deathly Hallows

(2007) 
The first book was published in 1997 by Bloomsbury, and was later published by Scholastic the following  year. This series starts off with a boy named Harry who lived with his aunt Petunia's and Uncle Vernon's cupboard, who frequently abused him, until one day he gets an invitation to Hogwarts, "School of Witchcraft and Wizardry," in which he learns how to cast spells like charms and transfigurations.While attending  Hogwarts he makes many friends such as Ron and Hermione. He also makes enemies like Snape, Draco and the one who shall remain nameless (Voldemort).
Is it still worth reading in 2022?
Although this series has been around for many years, it's still one of the most read book. So I do believe it's still worth reading. I mean, the characters within the stories are very likable, interesting and all have distinct personalities. The story is simple with the perfect pacing which makes the book even easier to read. The amazing part about this book is that every chapter is entertaining and keeps you enthralled to want to finish the whole series.  In addition, if you are not so much interested in reading, then this series also contains every chapter in a collection of movies. So the next time you're bored and don't know what to do, go check out the Harry Potter Series.