Caught Reading: Evelyn Pasquel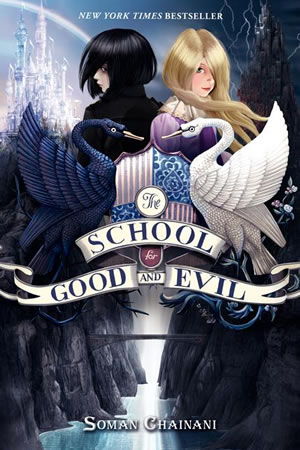 What's up everyone? For today's interview, I will be surveying Evelyn Pasquel, a senior here at HMSA. Evelyn Pasquel is currently reading: The School for Good and Evil by Soman Chainani.
Evelyn started reading the book to her niece recently. She's reading this out of her own free will and not for any school requirement. So far, she's enjoying the book and can't wait to see where the story will take her. I don't want to give too much away about the story, so if the title excites you, go ahead and read it!