Children of Eden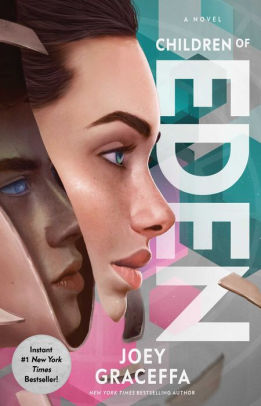 Children of Eden really surprised me since I don't really like reading books and it's rare for me to find a book that im actually interested in. I personally love this book and I also read the sequel and I'm currently reading the final book in the Eden series and so far it has been a wild ride. 
Children of Eden is a story by Joey Graceffa, a popular Youtuber, that is about a 16 year old girl named Rowan who is trapped in her home because she is an illegal second child. Her parents have to hide her since she cant be seen by the government so she is basically held in her own home for 16 years. 
I really connected to this story because of Rowna. She is a teen who struggles with most things a teen now would go through. All of her thoughts and emotions were very relatable because she is a teenager and she thinks the way most of us young adults do. This book is a great read for young adults that are into fiction and want a great juicy rollercoaster of emotions. A good thing about the book like I previously said is that it is a series of novels so if you love the first one you'll definitely love the other two.